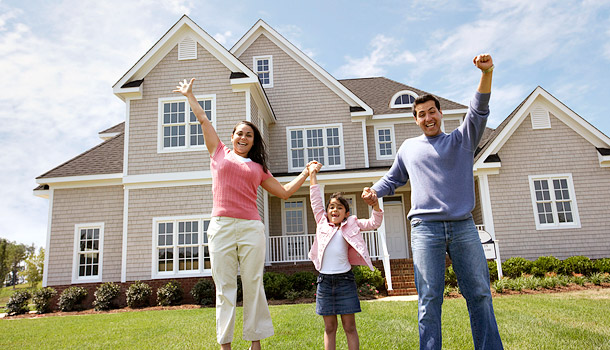 Studies show that one of the best ways to make community residents happy is to COMMUNICATE with them.  Whether they participate in events or not, residents LIKE to KNOW what is going on in their neighborhood. Neighborhood News offers the tools: Websites, e-blasts, e-newsletters, special mailers and of course, printed newsletters are all tools that many neighborhoods employ.
We can show you how to put these tools together to be sure ALL of your residents are informed, no matter how they like to get their news.
We can help you take control of communication and offer your neighborhood professional, efficient and timely service and products.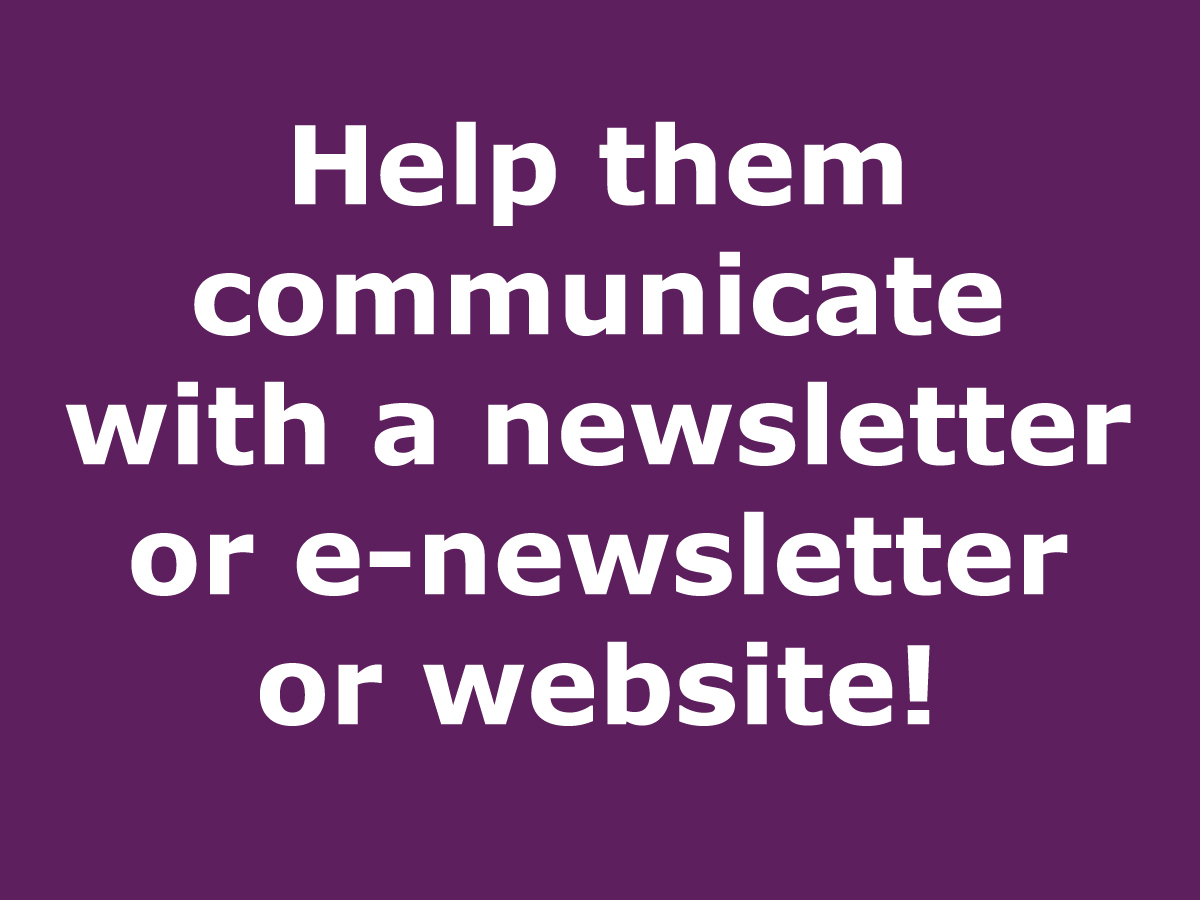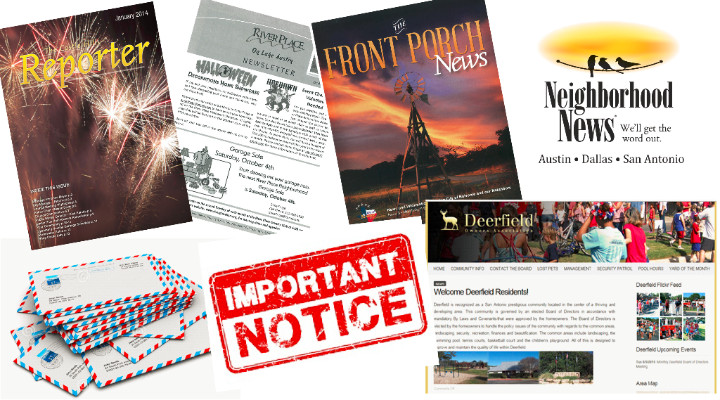 Neighborhood News offers a full line of services to help you, the manager or Board member serve, communicate with and inform your residents.